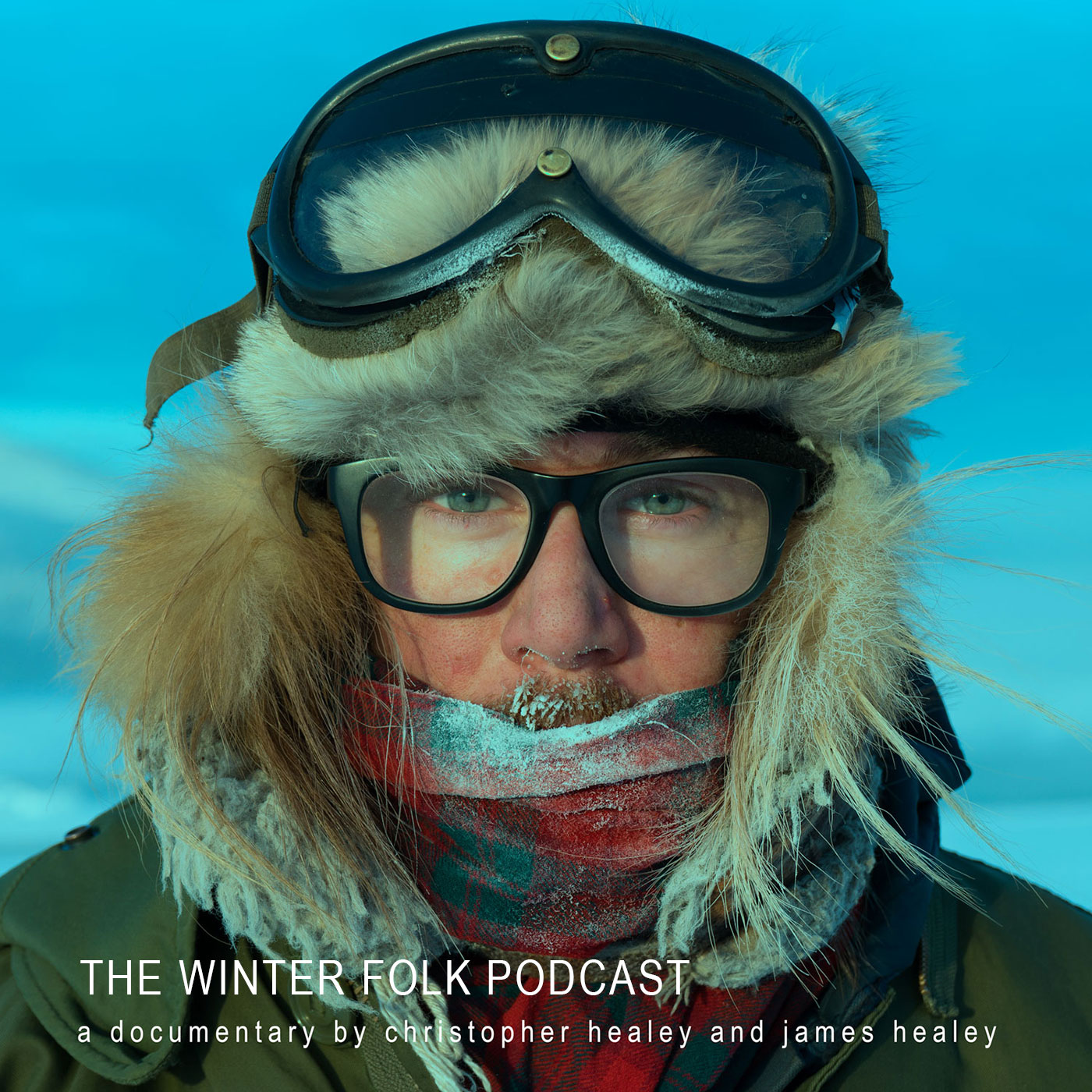 Welcome to the first of our new Podcast series spun from our feature experimental documentary 'The Winter Folk' (www.thewinterfolk.ca). Focusing on the splendid weirdness and critical issues of the far North, such as climate change, we also provide a behind-the-scenes look at the tortured process and exhilarating existence of being documentary filmmakers and artists up here. Based in Dawson City, Yukon, and hosted by Director Christopher Healey with various gritty guests and (sometimes) collaborator and (always) my son James Healey. 
Episode 1 starts with on location introduction in the middle of a forest fire beside a tanker full of helicopter fuel and surrounded by bears. Possibly the best intro to a new podcast ever? Things devolve from there. Features a discussion with James about some of the editing and sound design challenges of this project—especially mistakes first time feature filmmakers like us made and what we would do next differently next time. James also surprised me with his assessment of working with his Dad and whether he would ever do it again after this experience. Plus we have exciting updates to our submissions to TIFF and VIFF.
Episode finishes with an electro-acoustic work by James called "Ode to a Dying Planet" (Every episode features a different drone / ambient / electro-acoustic work from around the world) + my hack for constructing a sound recording booth that MacGyver would be proud of. Maybe. Enjoy!
You can reach me at muskoxen@gmail.com